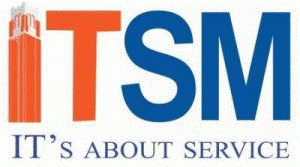 Engineering IT Support has joined UFIT in the campus Information Technology Service Management (ITSM) platform, myIT. ITSM provides a structure for putting people, processes, and technology together to work proficiently, offer superior services and deliver outstanding customer service. More information about ITSM can be found on the website: www.it.ufl.edu/itsm.
Submit a ticket to our new IT Ticketing system is rather simple!
Submit a ticket using our online form on this website: https://www.it.eng.ufl.edu/support/enter-a-ticket/
Email the appropriate support email address for your unit as described on our Contacts page.
Visit or call your local Engineering IT Support office (a ticket will be entered on your behalf).
The use of myIT will allow us greater insight about our day-to-day workflow and business processes. This will enable us to provide better support and customer service. Additionally, each service request concludes with a  customer feedback survey. Please use that as an opportunity to let us know how we can improve as well.
After submitting a ticket please check out the knowledgebase to see if your question may be answered there as well.